KCN Vietnam Celebrates Groundbreaking of Premium Industrial Facility in Phu An Thanh Industrial Park, Long An Province
24/02/2022
Long An Province, February 24th, 2022
KCN Vietnam and IVY Construction held a groundbreaking ceremony in Phu An Thanh industrial park to celebrate the start of construction of KCN Phu An Thanh. The 13.4 ha project will be divided in two phases to deliver a total gross leasable area of 90,516 sqm to the industrial real estate market at completion. The handover of more than 45,000 sqm will be in early Q4-2022.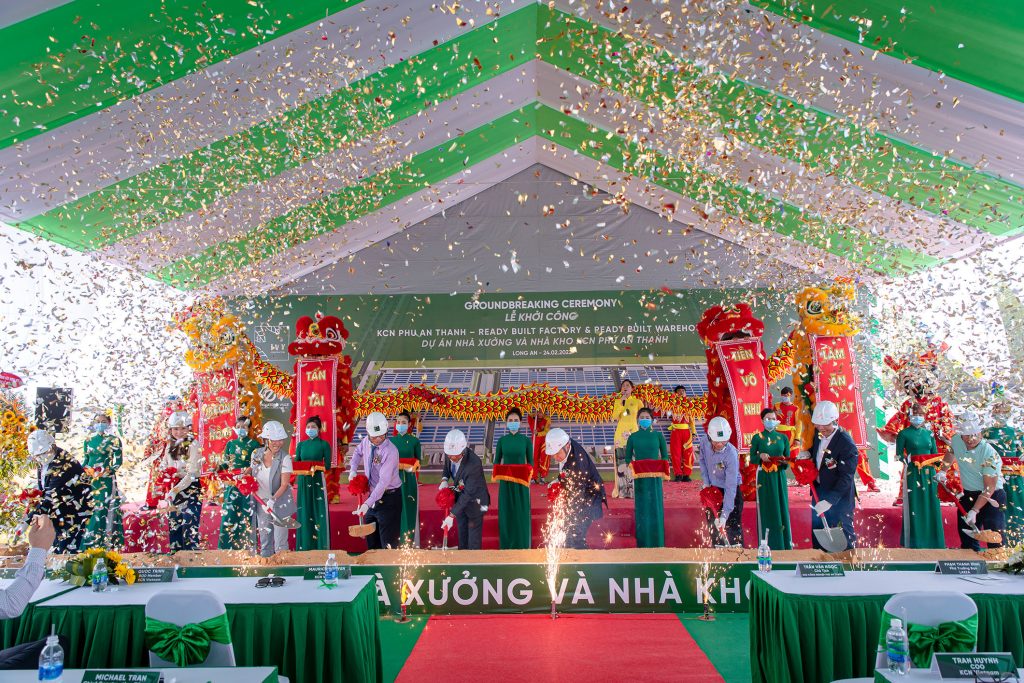 Present at the ceremony were members of the board of directors and management at KCN Vietnam, respective leaders of the IVY General Contractor, and other sub-contractors, strategic consultants, partners, and agents in the industrial real estate industry. The ceremony was also attended by Mr. Pham Thanh Binh – Deputy Director of LAEZA, Mr. Tran Van Ngoc – Chairman of Phu An Thanh IP, Mrs. Le Thi Yen – Director of Phu An Thanh IP, Ms. Tran Bich Nga – Deputy Director of Phu An Thanh IP and Mr. Ngo Dinh Huy – Deputy Director of Phu An Thanh IP, representing Long An Economic Zones Authority officials and Phu An Thanh industrial park.
Speaking at the event, Mr. Michael Tran, Chief Construction Director at KCN Vietnam, shared, "Since KCN Vietnam's establishment in early 2021, the team had been through challenging times, especially when COVID hit the southern regions in June 2021. KCN Vietnam's team's resilient attitude has around the difficulties and uncertainties to opportunities and achievements. The team's hard work has led us here today to officially kick start the construction of Phase 1 which will provide more than 45,000 sqm gross leasable area to the market in early Q4, 2022. We will keep this momentum to ensure KCN Vietnam achieves its mission of being one of the leading industrial real estate developers in Vietnam."
"Our partnership with KCN Vietnam team is our greatest honor and pride. We had experienced the professionalism and work ethics of an excellent team during the tendering process and are honored to the selected contractor of KCN Phu An Thanh Project. We hope to continuously work with KCN Vietnam for next ones" – Mr. Dinh Giang Vinh – CEO of IVY Construction.
KCN Phu An Thanh project is in Phu An Thanh industrial park, Ben Luc, Long An, around one hour to Ho Chi Minh central business district, Tan Son Nhat international airport, Cat Lai port, and Long An port. Solar panels will be installed as KCN Vietnam's commitment to reducing environmental impact. KCN Vietnam has also invested in designing an innovative hybrid product, allowing flexibility and multi-functional facilities to our tenants.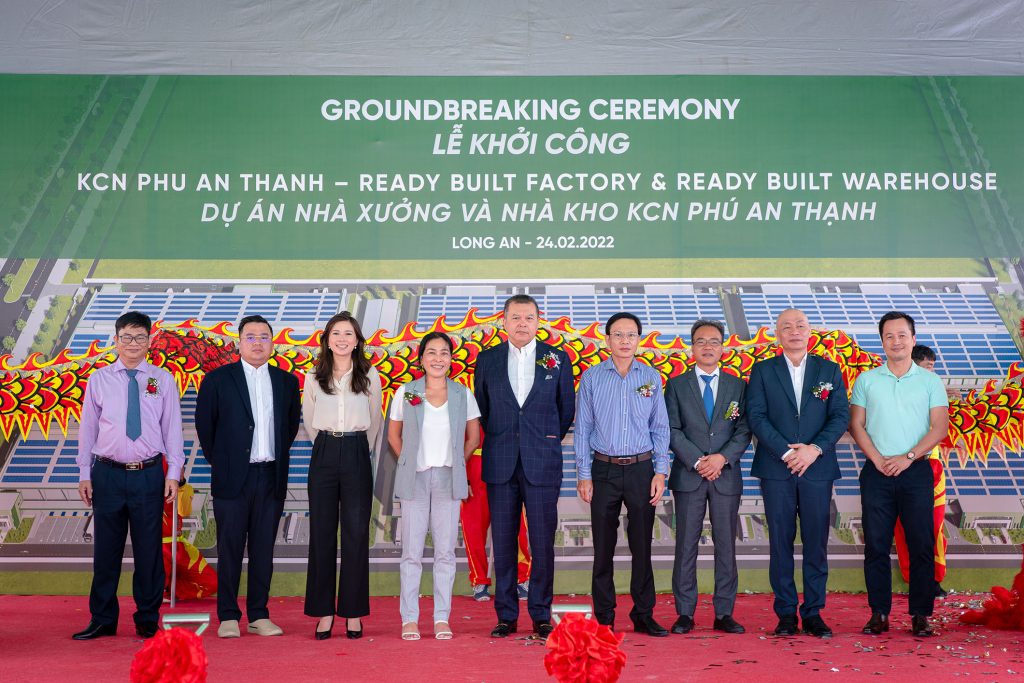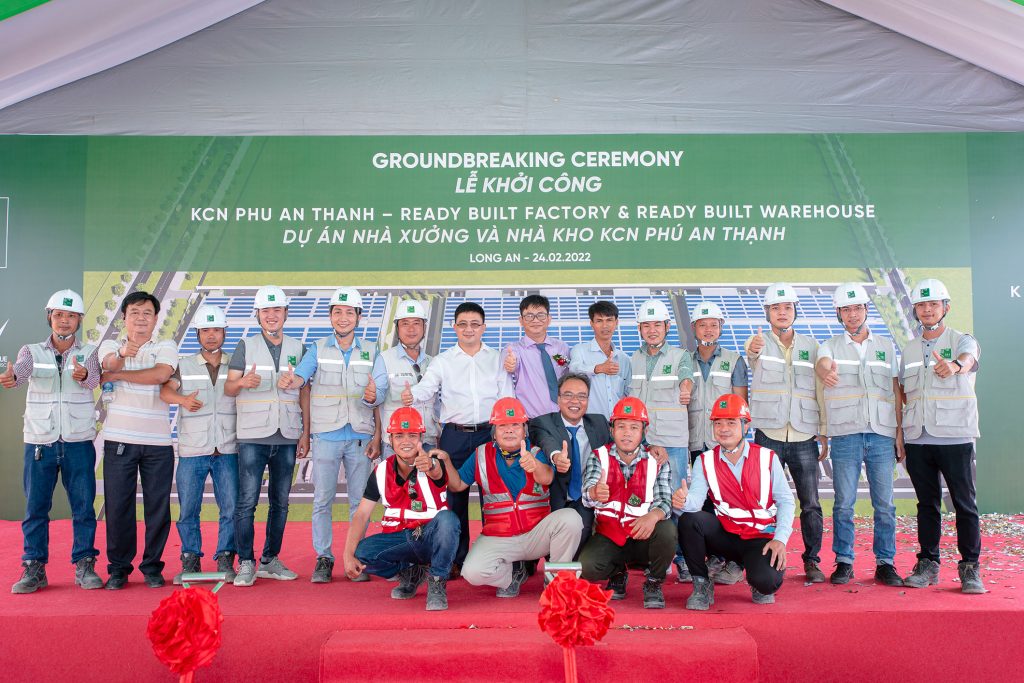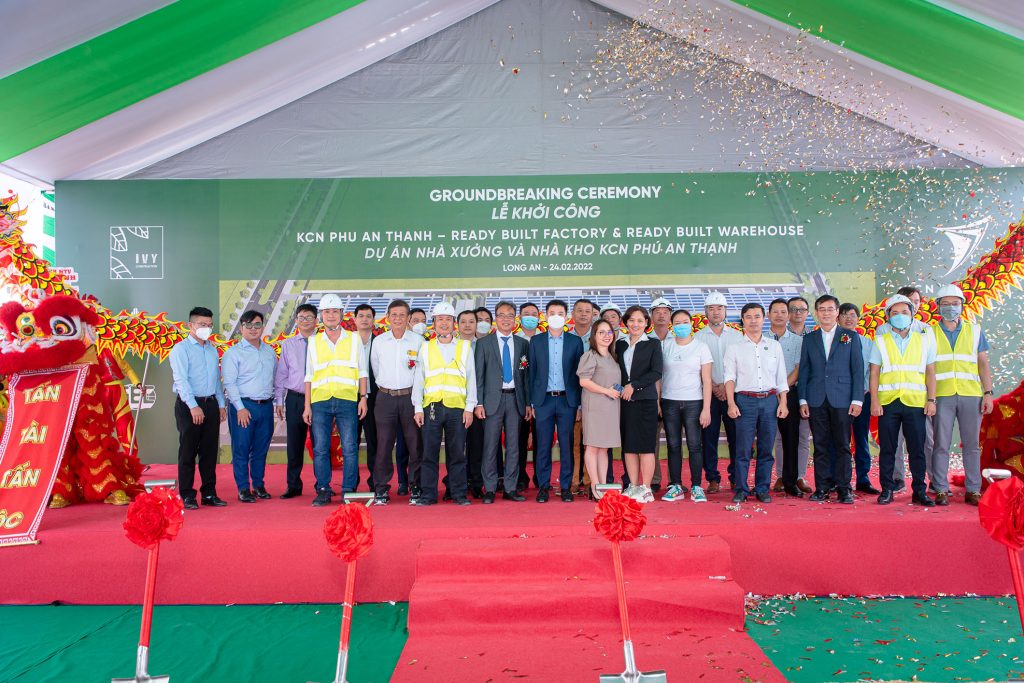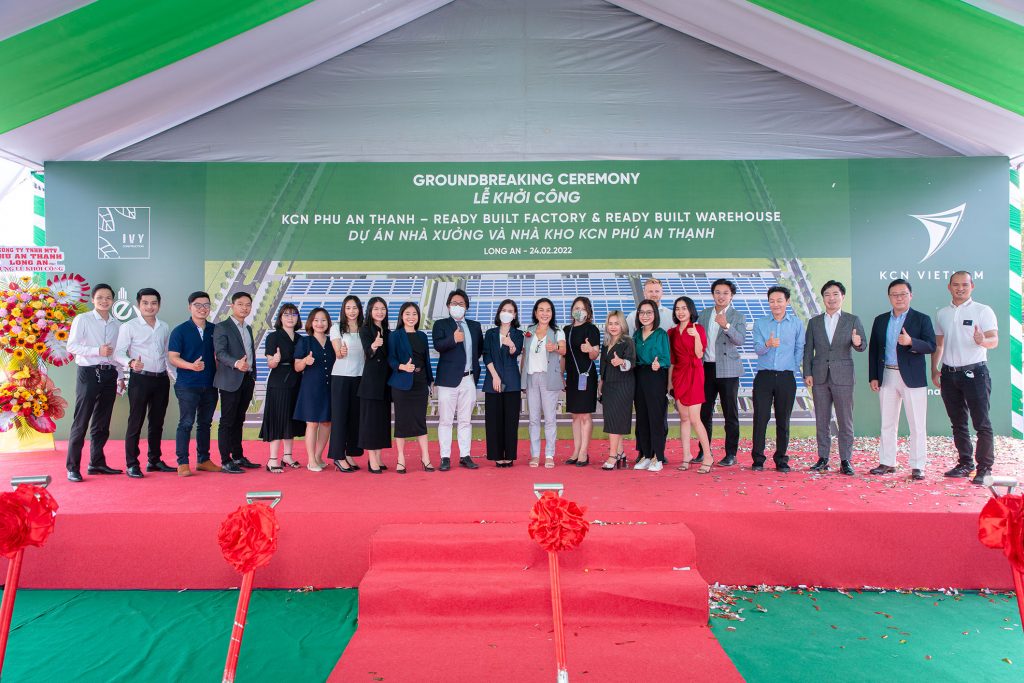 About KCN Vietnam
KCN Vietnam was established to meet the increasing demand for premium industrial properties for rental. As a developer, KCN aims to provide professionally designed, built, and managed developments for the industrial and logistic sectors. The prominent industrial real estate developer initially acquired approximately 250 hectares in the land bank, with an initial investment of over $300 million. In the coming years, KCN Vietnam intends to expand its portfolio, to become one of the leading industrial real estate platforms. The long-term vision is to capitalize on the growth of the supply chain sector in Vietnam and thrive on meeting increasing market demands.
About IVY contractor
IVY construction has been a reputed contractor specializing in industrial construction for more than a decade since its establishment in 2009. IVY has worked on many big-scale industrial projects with local and international developers for projects across Vietnam.
About KCN Phu An Thanh
KCN Phu An Thanh is located strategically and crucially to meet the rising demand of industrial facilities in the market. The project is only one hour from downtown Ho Chi Minh City, making it ideal for e-commerce players looking for convenient, accessible warehousing space.
Land area: 13.4 ha
Total GLA: 90,516 sqm
Product: RBF & RBH (Ready built factory & Ready built hybrid)
Unit size: from 2,560 sqm
Handover: Q4-2022 
For further information, please contact:For further information, please contact:
Get in touch
KCN MANAGEMENT AND SERVICES JSC
HEADQUARTER
Level 10 – Saigon View,
117 Nguyen Cuu Van, W.17, Binh Thanh Dist.,
Ho Chi Minh City, Vietnam
HANOI OFFICE
Suite 1812 – Charmvit Tower,
117 Tran Duy Hung, Cau Giay Dist.,
Hanoi, Vietnam
Hotline: 1900 0089
Tel: +84 28 3840 3898
www.kcnvietnam.com