KCN DEEP C HAI PHONG WELCOMES MIC AS ITS NEWEST TENANT
21/11/2023
On 11th November, KCN unveiled MIC as its newest tenant with the groundbreaking ceremony at the KCN Deep C Industrial Park in Hai Phong. The event signifies the debut in Vietnam of MIC, a 30-year global expert in providing technical and semiconductor services from Taiwan.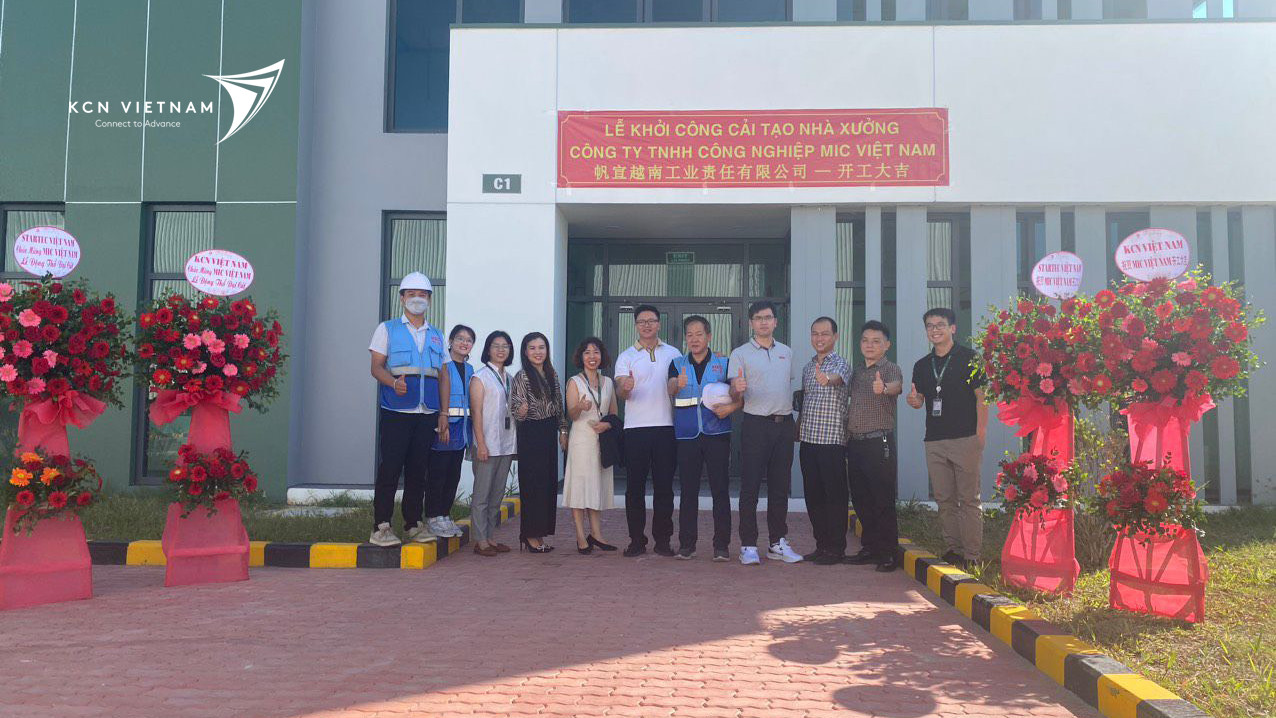 KCN Deep C Industrial Park, renowned for its state-of-the-art infrastructure and strategic location, serves as an ideal platform for fostering industrial development and attracting investments. Against this backdrop, MIC's decision to establish a factory within this thriving hub not only highlights their commitment to expansion but also underscores their confidence in the potential of KCN DEEP C as a hub for innovation and manufacturing excellence.
KCN DEEP C is a part of Dinh Vu – Cat Hai Economic Zone (EZ), one of Vietnam's major coastal economic zones. Currently, this economic zone is home to eight industrial zones in Haiphong city. Under the current law, Dinh Vu – Cat Hai EZ enjoys the most generous investment incentives available in Vietnam, making it an attractive option for foreign investors and domestic expansion.
During the event, representatives from two companies emphasized the significance of this collaboration and the positive impact it will have on the local economy. The new factory is poised to contribute to job creation, skill development, and technology transfer, thereby enhancing the overall socio-economic landscape of Hai Phong.
The groundbreaking ceremony symbolizes the commencement of construction activities for MIC's factory, which is slated to be equipped with cutting-edge technology and modern facilities. With a focus on innovation and sustainability, the factory aims to be a benchmark in the industry, adhering to international standards while prioritizing environmentally friendly practices.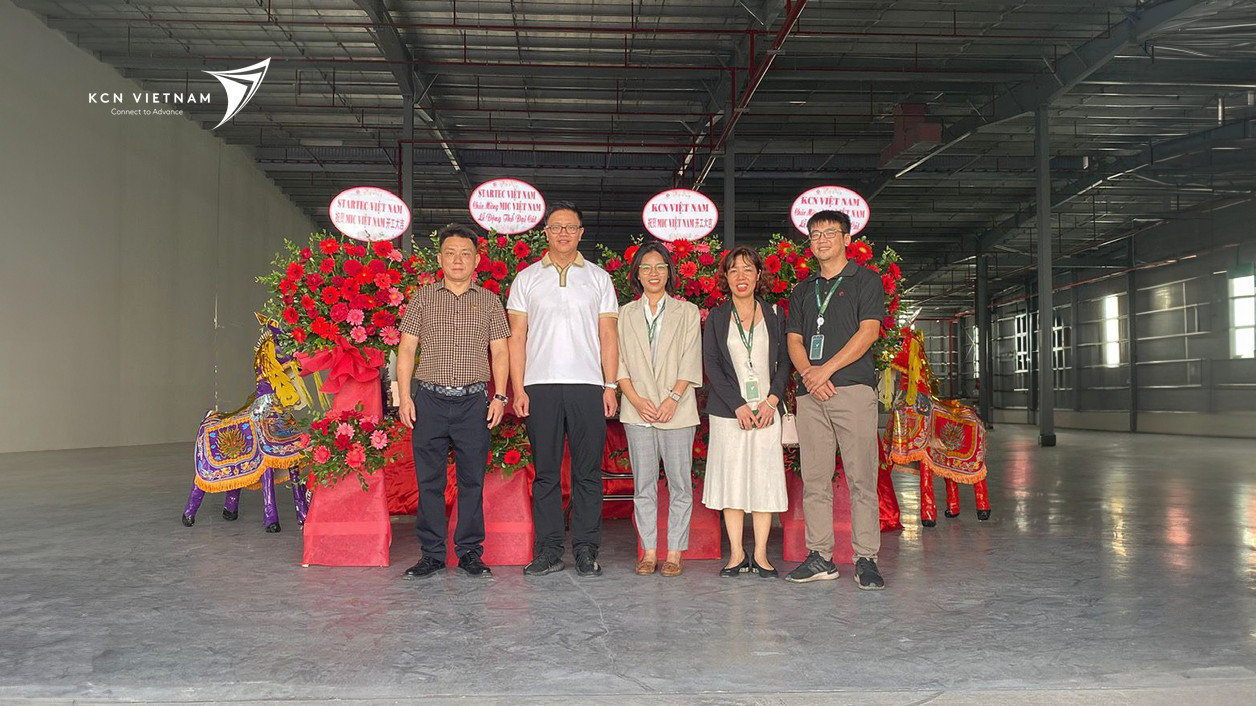 About KCN Vietnam:
KCN Vietnam was established to meet the increasing demand for premium industrial properties for rental. As a developer, KCN aims to provide professionally designed, built, and managed developments for the industrial and logistic sectors. The prominent industrial real estate developer initially acquired approximately 200 hectares in the land bank, with over $300 million. In the coming years, KCN Vietnam intends to expand its portfolio, to become one of the leading industrial real estate platforms. The long-term vision is to capitalize on the growth of the supply chain sector in Vietnam and thrive on meeting increasing market demands.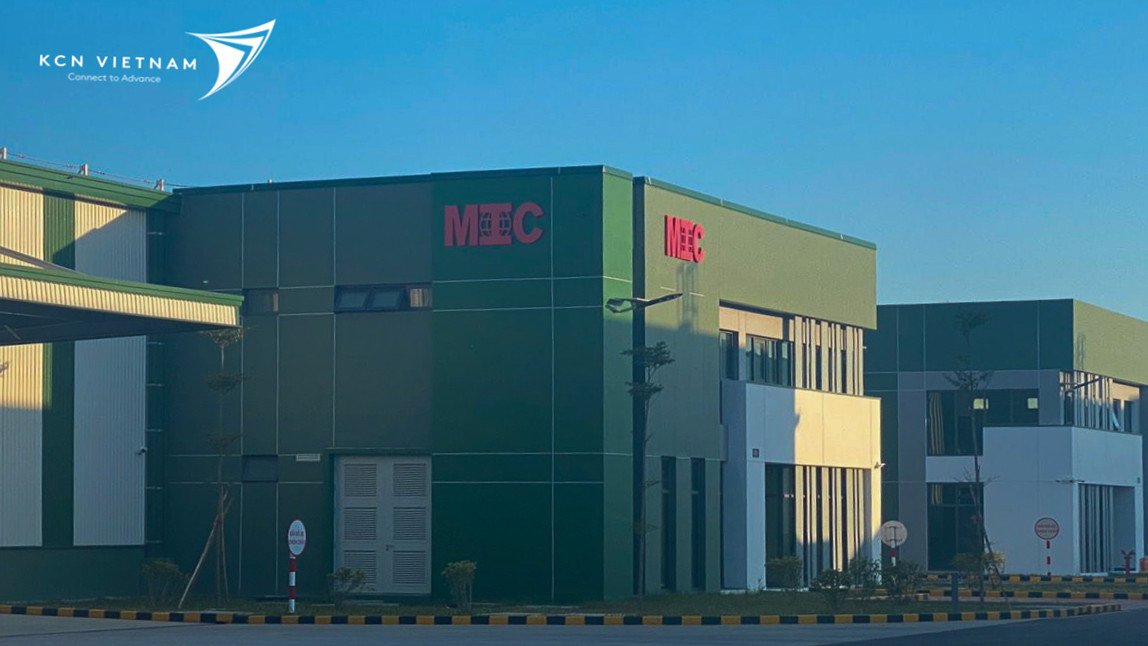 About MIC:
MIC was founded in 1988. MIC is a Taiwanese committed with more than 30 years of expertise focusing in delivering technical and semiconductor services. MIC is in presence in 13 countries all around the world.
MIC delivers the innovative technology and extensive service to satisfy not only the customers' demands but industrial safety concerns and environmental protection as well.
Get in touch
KCN MANAGEMENT AND SERVICES JSC
HEADQUARTER
Level 10 – Saigon View,
117 Nguyen Cuu Van, W.17, Binh Thanh Dist.,
Ho Chi Minh City, Vietnam
HANOI OFFICE
Suite 1812 – Charmvit Tower,
117 Tran Duy Hung, Cau Giay Dist.,
Hanoi, Vietnam
Hotline: 1900 0089
Tel: +84 28 3840 3898
www.kcnvietnam.com