KCN Vietnam celebrates the Commencement Ceremony of KCN Ho Nai – Phase 2 for approximately 50,000 sqm of ready-built facilities in Ho Nai Industrial Park, Dong Nai Province.
10/10/2023
Dong Nai Province, October 10th, 2023
KCN Vietnam and Unicons held a Commencement Ceremony in Ho Nai Industrial Park to celebrate the construction of KCN Ho Nai – Phase 2. At completion in 2Q2024, this phase will provide a total gross leasable area of approximately 50,000 sqm to the industrial real estate market and complete KCN Vietnam's first 16.3 ha project in Ho Nai Industrial Park.
Present at the ceremony were members of the board of directors and management at KCN Vietnam, respective leaders of the Unicons General Contractor, Construction Supervision Consultant Bureau Veritas, Streel Structure Zamil Steel, VEV other sub-contractors, and partners.
Unicons and KCN Vietnam have been strategic partners since the first corporation in the KCN Deep C project, which is in the final stages of handing over. This cooperation will enhance our relationship and emphasize our commitment to quality and sustainable developments for the industrial market.
KCN Vietnam plans to develop two other projects of approximately 40 ha in Ho Nai Industrial Park. By doing so, KCN hopes to expand its portfolio to become one of Vietnam's leading industrial real estate platforms.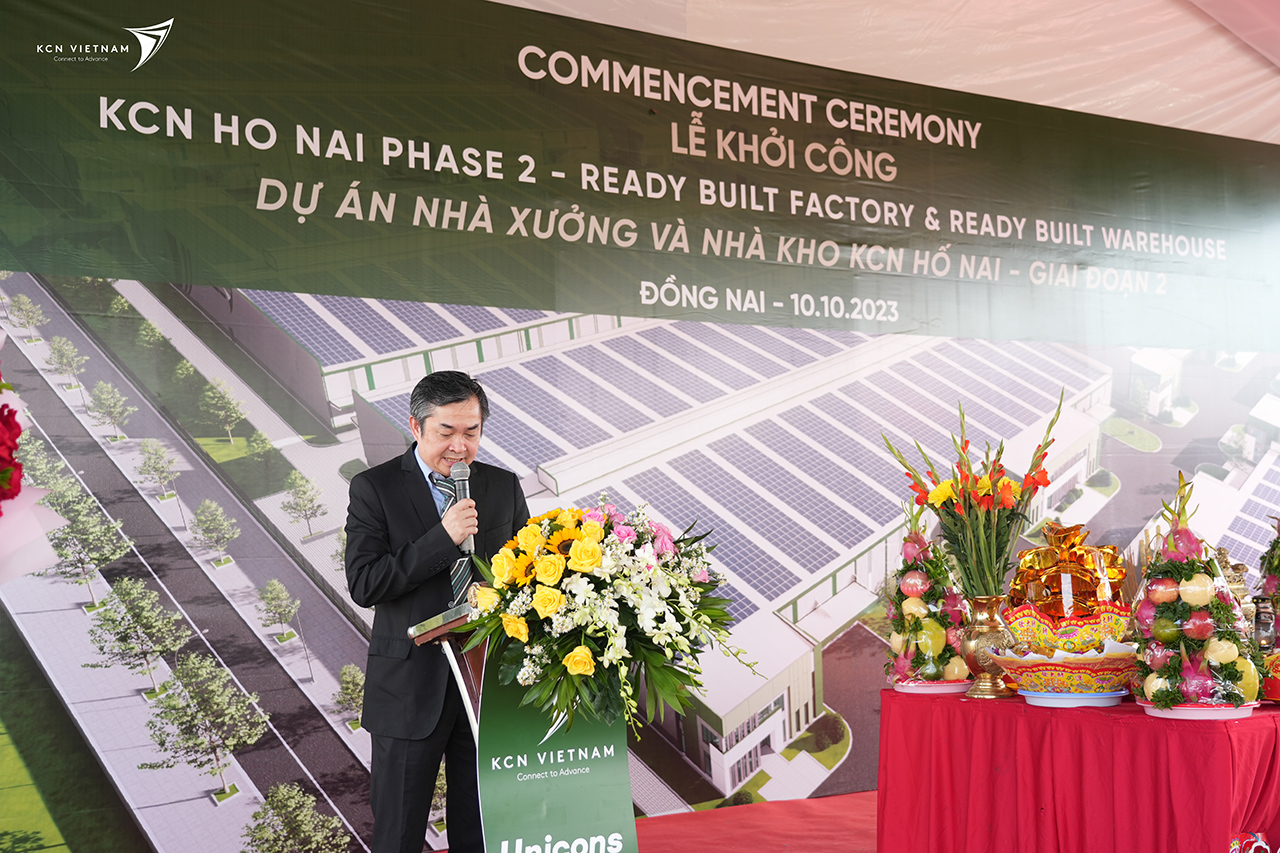 About KCN Ho Nai project
KCN Ho Nai is situated strategically near Queen Bees and key logistic hubs, located within approximately a one-hour drive to international airports, ports, and Ho Chi Minh City. KCN Ho Nai project spreads in 3 plots of land to add 53.7 ha into KCN Vietnam's portfolio. Phase 1 of the project is on 16.3 ha of land, with more than 63,000 gross floor area of ready-built products. This completed phase is now operated and managed by our Facility Management team to accommodate tenants from Europe, China, and America across sectors: chemical, machinery, textile, hi-tech, and 3PL.
Phase 2 of another 50,000 sqm ready-built facilities is scheduled for completion in 2Q2024.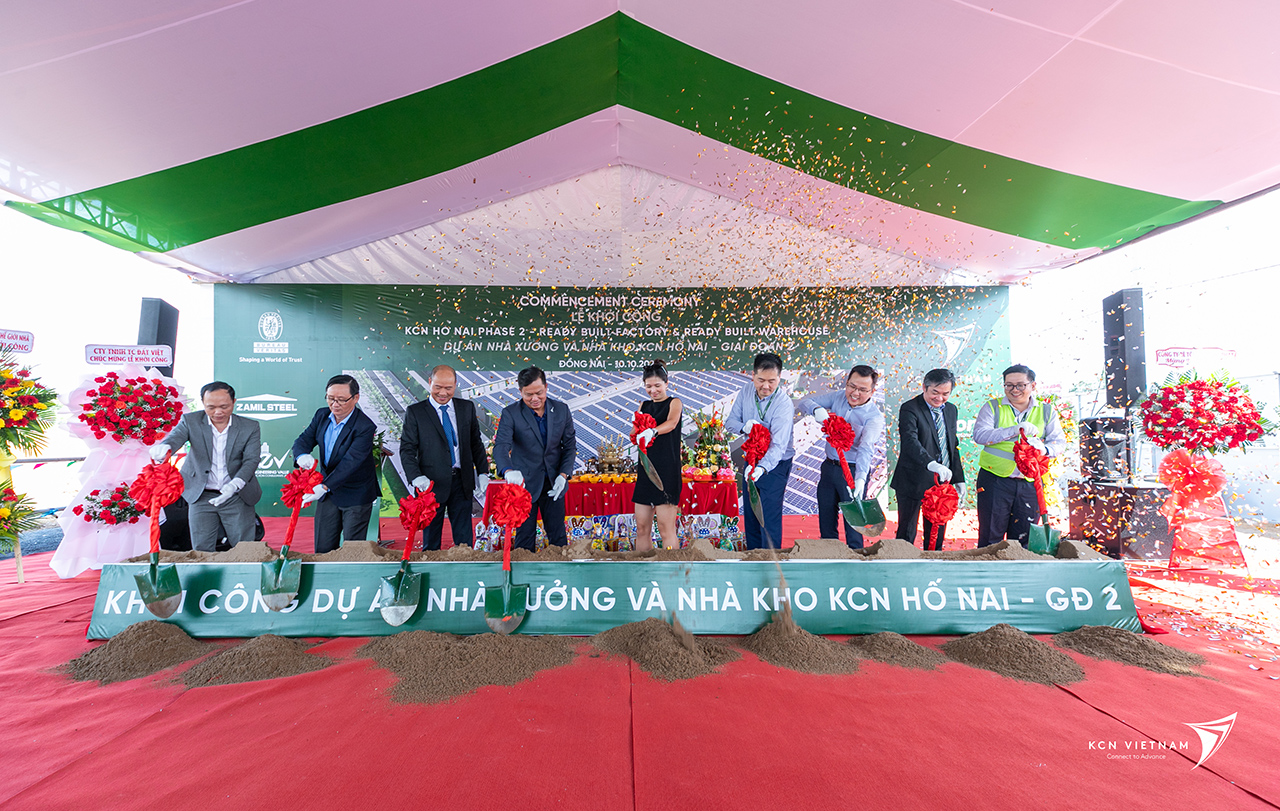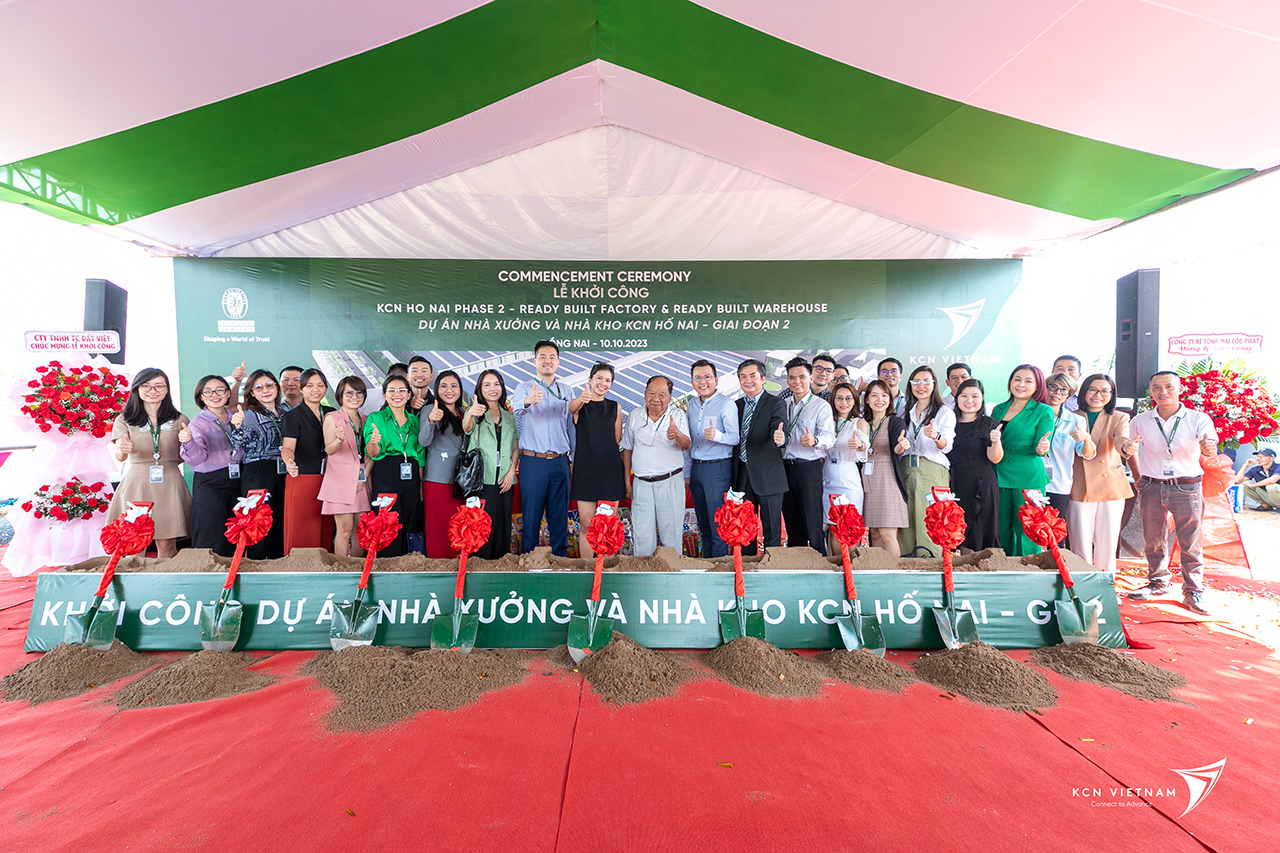 About KCN Vietnam
KCN Vietnam was established to meet the increasing demand for premium industrial properties for rental. As a developer, KCN aims to provide professionally designed, built, and managed developments for the industrial and logistic sectors, enabling businesses to leverage Vietnam's growth sustainably.
The prominent industrial real estate developer initially acquired approximately 200 hectares of land, with an investment of over 300 million USD.
In the coming years, KCN Vietnam intends to expand its portfolio to become a leading local industrial real estate platform. The long-term vision is to be the local champion for their customer's needs and the right arm for Vietnam's global expansion as a sustainable industrial hub.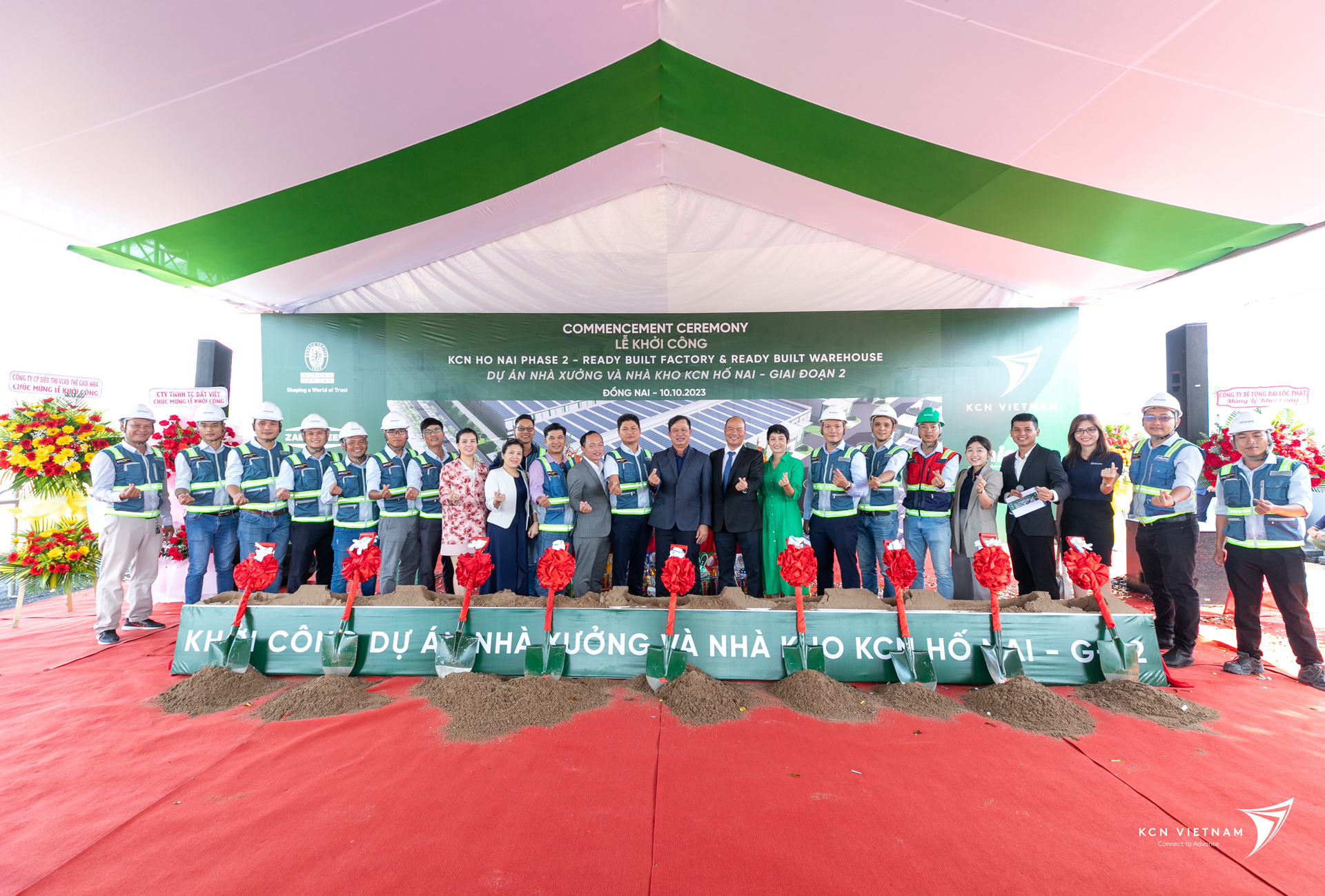 About Unicons
Unicons is the core member of Coteccons, the most respected private construction company in Vietnam. Coteccons Group has been transforming the ideas and visions of hundreds of clients into award-winning projects intending to exceed Clients' expectations for safety, quality, and functionality and deliver finished projects that stand the test of time.
After more than 17 years of establishment and development, with commitment and breakthroughs, increasingly creating and improving the collective strength, Unicons has continuously reached out to become one of the most impressive growth speeds in Vietnam's construction industry.
KCN Vietnam
Get in touch
KCN MANAGEMENT AND SERVICES JSC
HEADQUARTER
Level 10 – Saigon View,
117 Nguyen Cuu Van, W.17, Binh Thanh Dist.,
Ho Chi Minh City, Vietnam
HANOI OFFICE
Suite 1812 – Charmvit Tower,
117 Tran Duy Hung, Cau Giay Dist.,
Hanoi, Vietnam
Hotline: 1900 0089
Tel: +84 28 3840 3898
www.kcnvietnam.com