KCN Vietnam was honored to be awarded BCI Asia's Top 10 Developers in 2023
08/05/2023
On May 26, 2023, KCN Vietnam was honored to have the opportunity to join the annual BCI Asia Award event with the participation of construction companies, architectural designers, and real estate developers. The event was organized and hosted by BCI Central at Sheraton Saigon Hotel, District 1, Ho Chi Minh City. Attending to the event as one of the winners of the top 10 real estate developers in 2023, KCN Vietnam profoundly thanks all the members of its team for constantly working hard and the non-stop contributions putting toward our sustainable and long-term development.
Lastly, KCN Vietnam would like to express our sincere appreciation to BCI Central for creating such a great opportunity for us to network with all partners, designers, and consultants to build and maintain a robust ecosystem, supporting ourselves in exploring better opportunities together.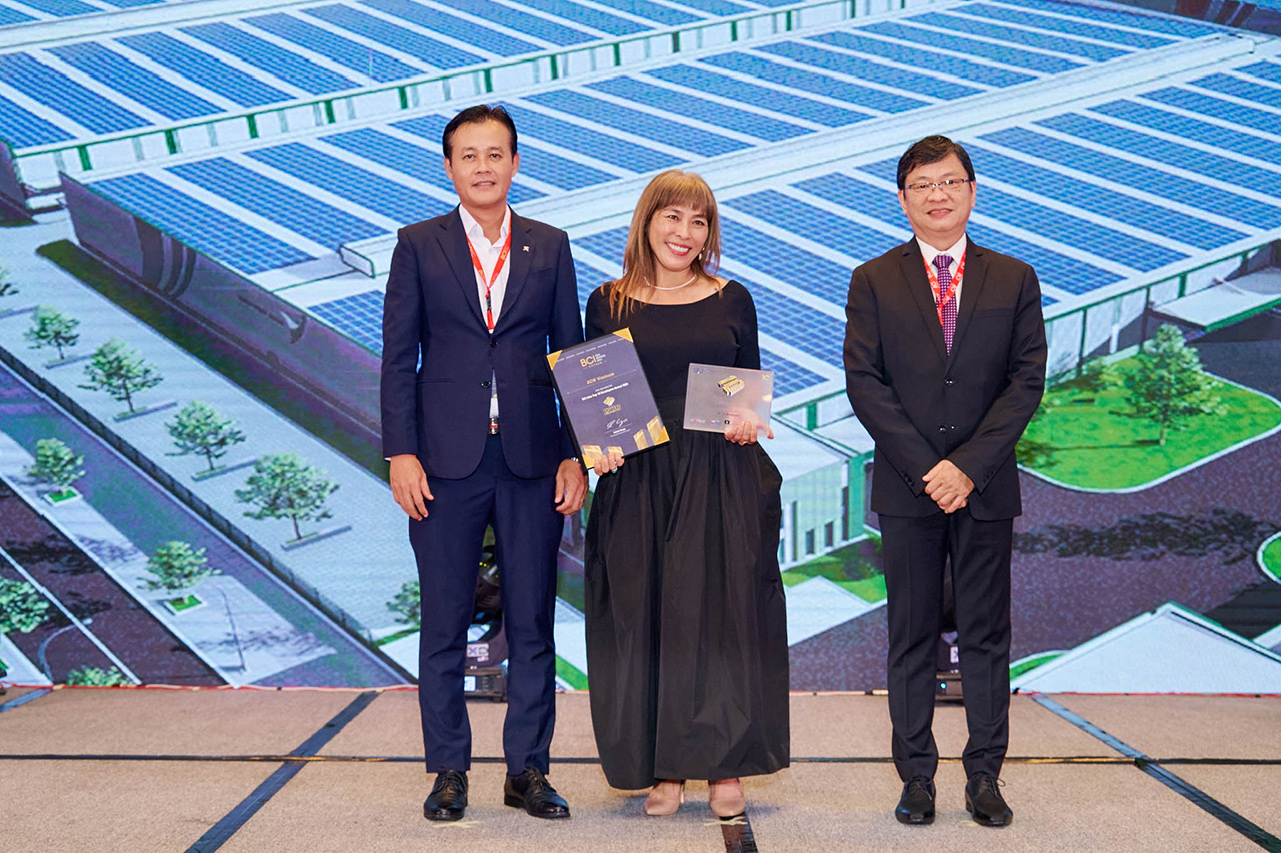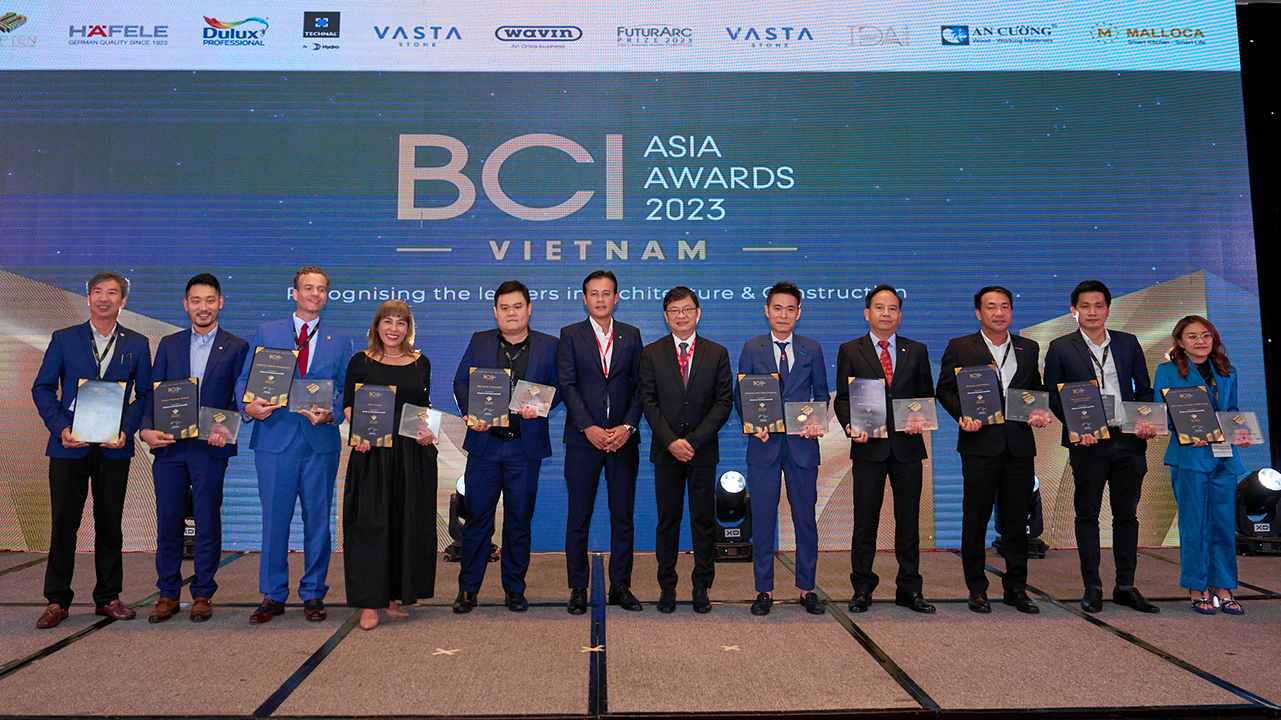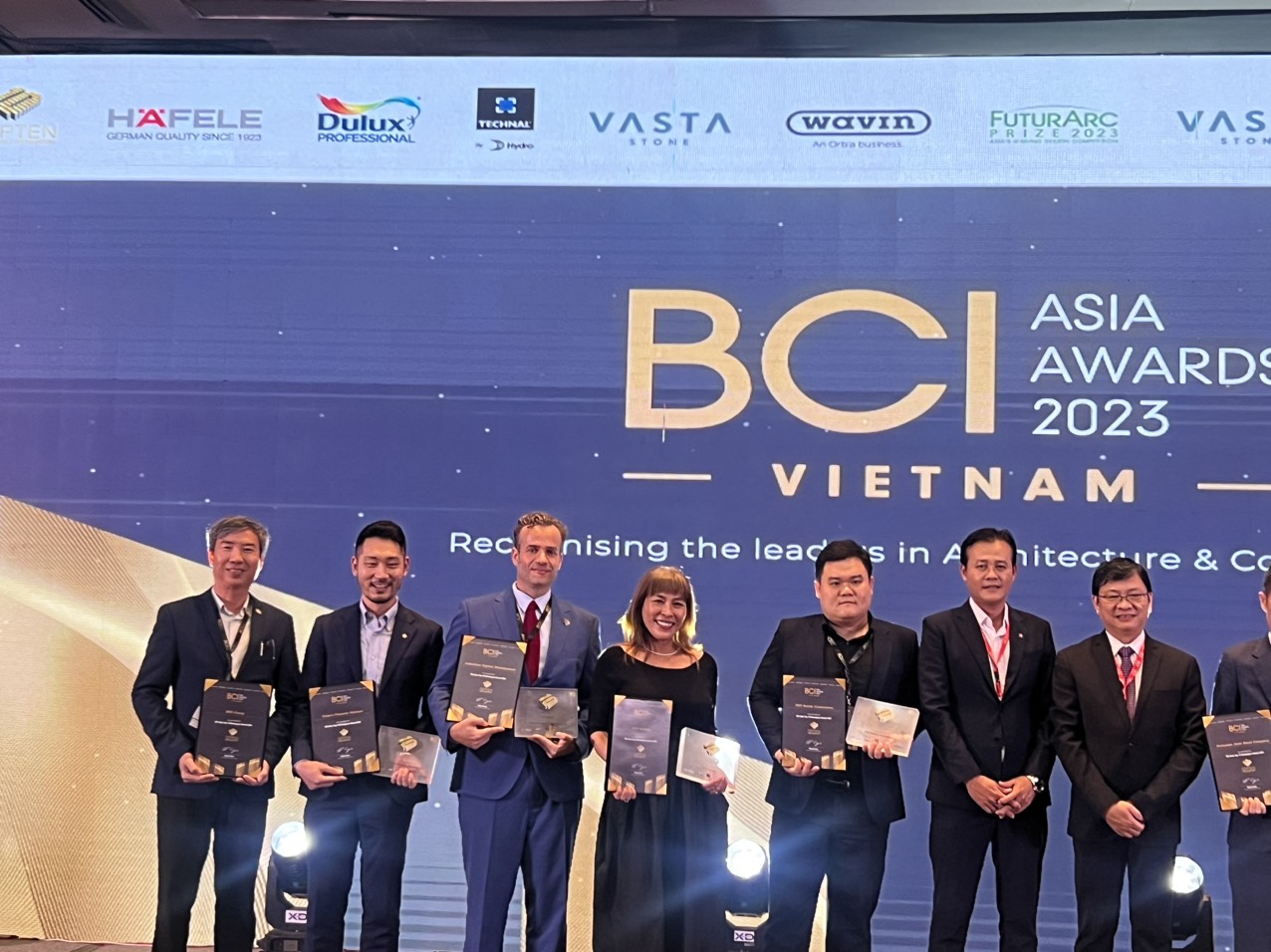 BCI Awards:
Asia Awards is an annual pilgrimage for the region's top architects and building professionals. The Awards recognized developers and architecture firms with the most significant contribution towards sustainable architecture in the seven regional markets across Asia; Hong Kong SAR, Indonesia, Malaysia, the Philippines, Singapore, Thailand, and Vietnam.
KCN Vietnam:
KCN Vietnam was established to meet the increasing demand for premium industrial properties for rental. As a developer, KCN aims to provide professionally designed, built, and managed developments for the industrial and logistic sectors. The prominent industrial real estate developer initially acquired approximately 250 hectares in the land bank, with over $300 million. In the coming years, KCN Vietnam intends to expand its portfolio, to become one of the leading industrial real estate platforms. The long-term vision is to capitalize on the growth of the supply chain sector in Vietnam and thrive on meeting increasing market demands.
www.kcnvietnam.com
Get in touch
KCN MANAGEMENT AND SERVICES JSC
HEADQUARTER
Level 10 – Saigon View,
117 Nguyen Cuu Van, W.17, Binh Thanh Dist.,
Ho Chi Minh City, Vietnam
HANOI OFFICE
Suite 1812 – Charmvit Tower,
117 Tran Duy Hung, Cau Giay Dist.,
Hanoi, Vietnam
Hotline: 1900 0089
Tel: +84 28 3840 3898
www.kcnvietnam.com