Groundbreaking ceremony of KCN Vietnam's premier project, KCN Ho Nai
24/06/2021
On 19th June 2021, KCN Vietnam and Newtecons held a groundbreaking ceremony for KCN Ho Nai in Ho Nai Industrial Park, Dong Nai Province.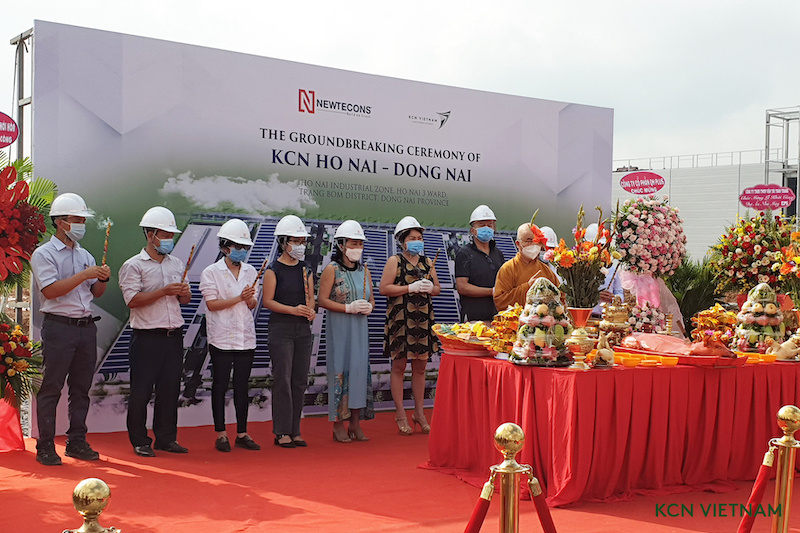 KCN Vietnam and Newtecons held an inaugural groundbreaking ceremony, a key achievement towards developing 250 hectares of land in KCN Vietnam's portfolio. Per COVID safety guidelines and social distancing, a few members from KCN Vietnam, Newtecons, and partners attended the ceremony. The symbolic groundbreaking ceremony also celebrated the formal partnership between Newtecons and KCN Vietnam, with the mobilization of some machineries on site. The physical construction of the project will soon follow after COVID restrictions are lifted. 
Present at the ceremony were KCN Vietnam's Board of Directors, Ms. Huynh Buu Tran – Chief Operation Officer, Mr. Dinh Thanh Phuong – Director of Business Operations, Mr. Pham Quoc Ha – Project Director, and other project stakeholders. Addressing the ceremony, Ms. Huynh Buu Tran – COO shared, "The ceremony was such a strategic milestone as it realizes the vision of KCN Vietnam's target to create innovative and sustainable industrial properties. Even during these challenging times, this ceremony demonstrates KCN Vietnam's commitment to our tenants. KCN Vietnam aims not only to be a premium developer, but also a one-stop solution provider to our valued customers."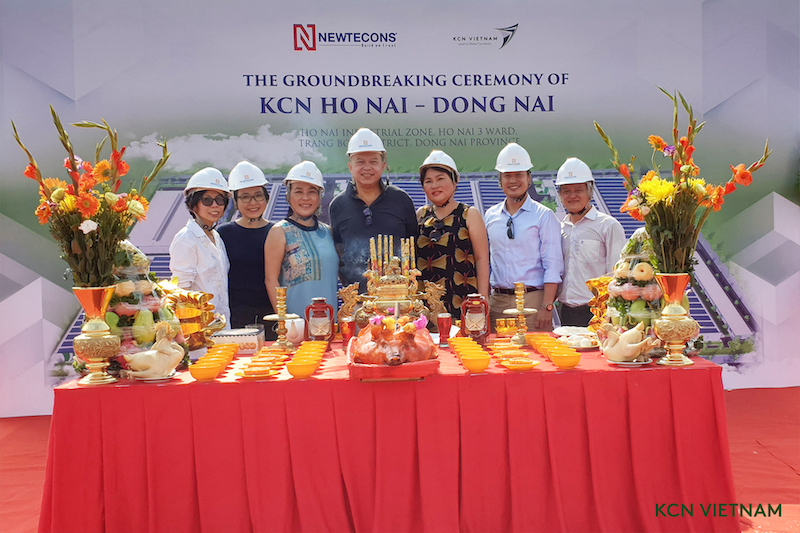 KCN Ho Nai is situated on 163,000 sqm. of land, providing approximately 120,000 sqm. of net leasable area. Phase 1 will be completed by Q1 2022 with hybrid design products. First of its kind on the market, the hybrid design allows tenants the flexibility of utilizing KCN Vietnam's products as factory or warehouse space. Pioneering this design, KCN Vietnam aims to cater to first-class tenants in both the logistic and manufacturing sectors.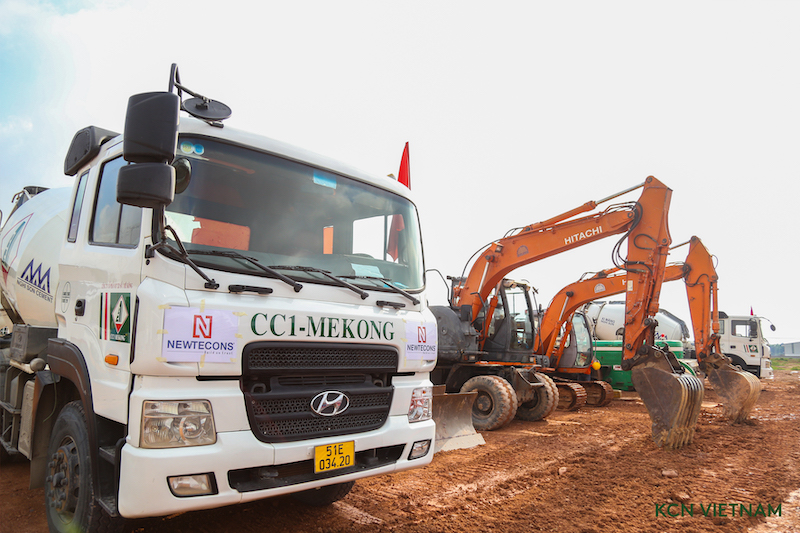 About KCN
KCN Vietnam was established to meet the increasing demand for premium industrial properties for rental. As a developer, KCN aims to provide professionally designed, built, and managed developments for the industrial and logistic sectors, thereby contributing to the country's attractiveness for FDI.
The prominent industrial real estate developer initially acquired approximately 250 hectares in the land bank, with an investment of over $300 million. In the coming years, KCN Vietnam intends to expand its portfolio, to become one of the leading local industrial real estate platforms. The long-term vision is to capitalize on the growth of the supply chain sector in Vietnam and thrive to meet increasing market demands.
About KCN Ho Nai project
KCN Ho Nai is situated strategically near queen bees and key logistic locations: within an hour's drive to international airports, ports and only half an hour to Ho Chi Minh City. Phase 1 is scheduled for completion by Q1 2022, with modular products: ready-built factories, ready-built warehouses, ready-built hybrids, and a built-to-suit facility. The facilities will include solar panels to provide clean, sustainable energy to our tenants.
Get in touch
KCN MANAGEMENT AND SERVICES JSC
HEADQUARTER
Level 10 – Saigon View,
117 Nguyen Cuu Van, W.17, Binh Thanh Dist.,
Ho Chi Minh City, Vietnam
HANOI OFFICE
Suite 1812 – Charmvit Tower,
117 Tran Duy Hung, Cau Giay Dist.,
Hanoi, Vietnam
Hotline: 1900 0089
Tel: +84 28 3840 3898
www.kcnvietnam.com