KCN Vietnam was acknowledged as a strategic investor of Long An province for its KCN Phu An Thanh project
11/10/2021
On 9th October 2021, Long An People Committee organized a ceremony to recognize the prestigious investors of 2021 and the hand-over of investment registration certificates to FDI & DDI who invested in the province in the past year. Present at the ceremony were Mr. Trương Tấn Sang (former President), Mr. Trương Hòa Bình (former Deputy Prime Minister of the Government), and many high-level authority representatives of the province. The ceremony celebrated a significant milestone for Long An, attracting investors and boosting the region's economic growth.
Ms. Tran Huynh, COO of KCN Vietnam, was honored to be on stage with other investors to receive the acknowledgment as the strategic investor of the province for KCN Phu An Thanh project. Ms. Tran shared, "KCN Phu An Thanh is one of our key projects in the south, and this milestone is critical to us. Long An is in our investment portfolio because not only is it the strategic location connecting the Mekong Delta to Ho Chi Minh City, but a strong area for agricultural potential and a large labor force. We are committed to the investment timeline, and we hope to contribute to the economic growth of Long An province in the long run."
KCN Phu An Thanh is located on 13ha of land in Phu An Thanh Industrial Park. The project aims to provide approximately 50,000 sqm of the premium industrial facility by Q3-2022 and 40,000 sqm by Q2-2023.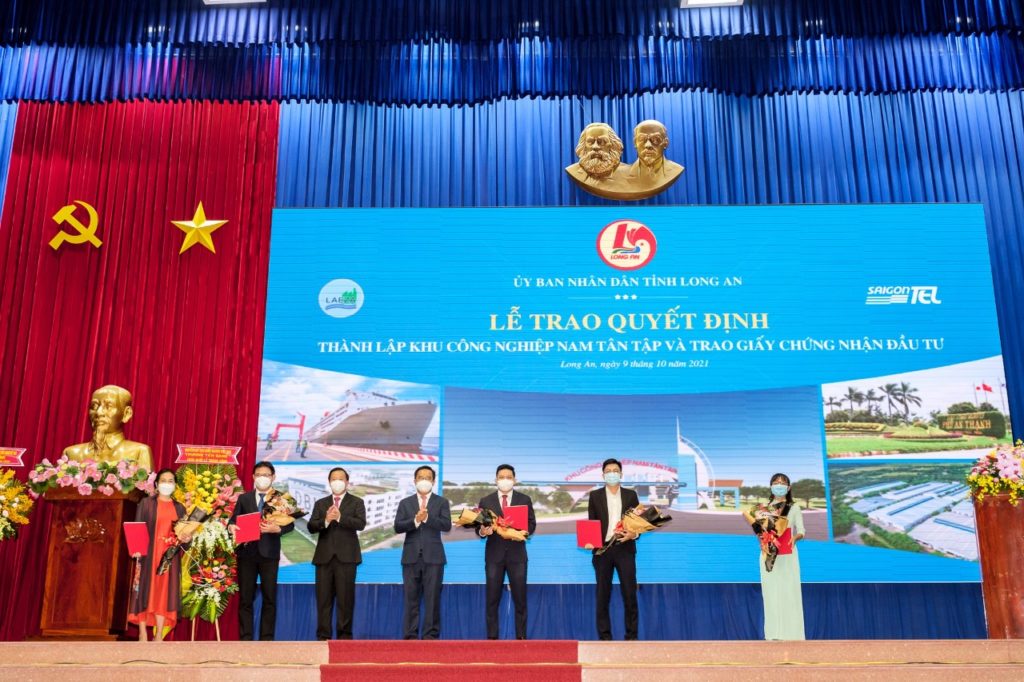 About KCN
KCN Vietnam was established to meet the increasing demand for premium industrial properties for rental. As a developer, KCN aims to provide professionally designed, built, and managed developments for the industrial and logistic sectors, thereby contributing to the country's attractiveness for FDI.
The prominent industrial real estate developer initially acquired approximately 250 hectares in the land bank, with an investment of over $300 million. In the coming years, KCN Vietnam intends to expand its portfolio, to become one of the leading local industrial real estate platforms. The long-term vision is to capitalize on the growth of the supply chain sector in Vietnam and thrive to meet increasing market demands.
Get in touch
KCN MANAGEMENT AND SERVICES JSC
HEADQUARTER
Level 10 – Saigon View,
117 Nguyen Cuu Van, W.17, Binh Thanh Dist.,
Ho Chi Minh City, Vietnam
HANOI OFFICE
Suite 1812 – Charmvit Tower,
117 Tran Duy Hung, Cau Giay Dist.,
Hanoi, Vietnam
Hotline: 1900 0089
Tel: +84 28 3840 3898
www.kcnvietnam.com