KCN Vietnam announces IVY Construction as the main contractor for KCN Phu An Thanh project in Long An Province
15/02/2022
On 15th February 2022, KCN Vietnam appointed IVY as KCN Phu An Thanh's general contractor after a competitive tendering process. IVY will lead the construction of the 13.4ha plot of land in Phu An Thanh Industrial Park, Long An. The project will be split into two phases, delivering a total of 90,516 gross leasable area to the market by the end of 2022.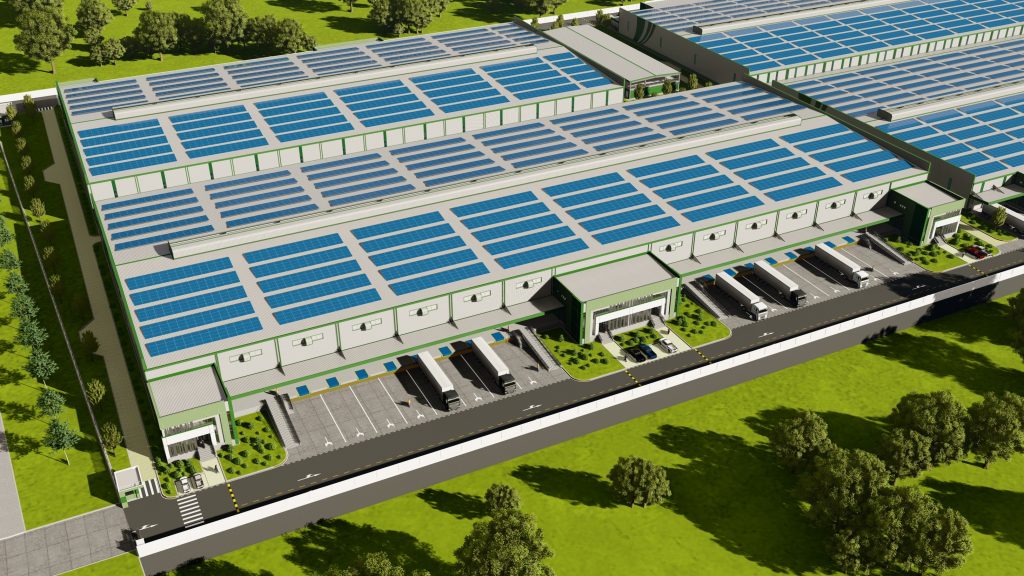 KCN Phu An Thanh construction will commence on 21st February, and phase 1 will be completed by Q4, 2022. KCN Phu An Thanh will have both ready-built factories and ready-built hybrids, an innovative design that allows flexibility for the end-users. KCN Vietnam will install solar panels on this project as a part of its commitment to the environment. 
KCN Phu An Thanh is in Long An province, a critical southern economic region, and the gateway to the Mekong Delta regions. Its strategic location makes it ideal for e-commerce, logistics, and manufacturers. 
Michael Tran, Chief of Construction Director, said, "We wanted to extend a huge congratulations to IVY contractor for this key appointment. We are extremely excited about this corporation with this preferred contractor as they are committed to quality control and efficient in execution. We look forward to delivering our project together efficiently with the highest quality. We hope this is a long-term corporative relationship between our companies."
About KCN Phu An Thanh
KCN Phu An Thanh is located strategically and crucially to meet the rising demand of industrial facilities in the market. KCN Phu An Thanh is only 45 minutes from downtown Ho Chi Minh City, making it ideal for e-commerce players looking for convenient, accessible warehousing space.
Land area: 13.4 ha
Total GLA: 90,516 sqm
Product: RBF & RBH
Unit size: from 2,560 sqm
Handover: Q4-2022 
About IVY contractor
IVY construction has been a reputed contractor specializing in industrial construction for more than a decade since its establishment in 2009. IVY has worked on many big-scale industrial projects with local and international developers for projects across Vietnam.
KCN Vietnam, 15th February 2022
Get in touch
KCN MANAGEMENT AND SERVICES JSC
HEADQUARTER
Level 10 – Saigon View,
117 Nguyen Cuu Van, W.17, Binh Thanh Dist.,
Ho Chi Minh City, Vietnam
HANOI OFFICE
Suite 1812 – Charmvit Tower,
117 Tran Duy Hung, Cau Giay Dist.,
Hanoi, Vietnam
Hotline: 1900 0089
Tel: +84 28 3840 3898
www.kcnvietnam.com