KCN Vietnam appoints An Phong Construction as General Contractor for KCN Ho Nai in Dong Nai Province
16/03/2022
On March 16th, 2022, KCN Vietnam has awarded An Phong Construction as General Contractor for KCN Ho Nai. After a competitive process, both parties entered a partnership to provide premium industrial properties at Ho Nai Industrial Park.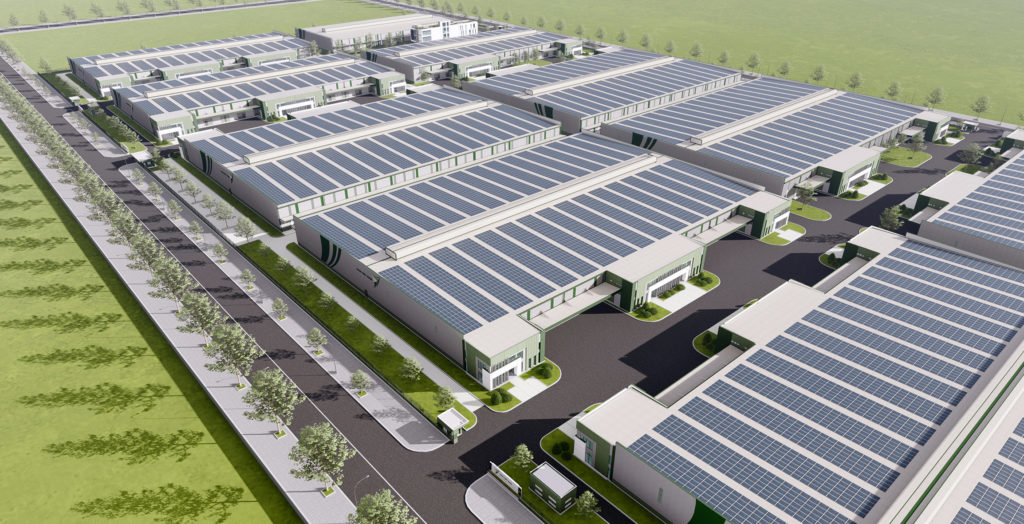 KCN Ho Nai project covers 16.3ha of land. Construction will be divided into two phases to provide a total of 109,000 sqm GLA. From this appointment, An Phong Construction will lead the construction of phase 1 and ensure the quality and timeline are strictly controlled. Both KCN Vietnam and An Phong are working on the mobilization process and the site clearance to commence construction on April 6th, 2022. KCN Vietnam targets to deliver 55.529 m2 GFA facilities in Q4-2022.
KCN Ho Nai is situated strategically near queen bees and key logistic locations, within an hour's drive to international airports ports and only half an hour to Ho Chi Minh City. The project includes ready-built factories and ready-built hybrids. The facilities will be outfitted with solar panels to provide clean, sustainable energy to tenants.
Michael Tran, Chief of Construction Director, said, "We are proud to partner with decade-experience construction companies like An Phong. We strongly believe this will be strategic cooperation as they share the same vision and mission with KCN Vietnam, to be not only a service provider but also a long-term partner in the journey of success."
About KCN Ho Nai project
KCN Ho Nai is the third project of KCN Vietnam in the South that is being constructed. The project includes two zones of 16.3ha and 17ha. Zone 1 will be divided into two phases, with phase 1 now under construction, with a target delivery in Q4-2022.
About An Phong Construction
An Phong Construction was established in 2006 with 30 engineers and the ambition to become the leading prestigious contractor in Vietnam. Over decades of experience and contribution, An Phong has now over 1000 employees and more than 150 projects across Vietnam including industrial facilities, infrastructure, commercial centers, office buildings, and high-rise apartments.
KCN Vietnam, March 16th 2022
Get in touch
KCN MANAGEMENT AND SERVICES JSC
HEADQUARTER
Level 10 – Saigon View,
117 Nguyen Cuu Van, W.17, Binh Thanh Dist.,
Ho Chi Minh City, Vietnam
HANOI OFFICE
Suite 1812 – Charmvit Tower,
117 Tran Duy Hung, Cau Giay Dist.,
Hanoi, Vietnam
Hotline: 1900 0089
Tel: +84 28 3840 3898
www.kcnvietnam.com